I know, I know. I already posted an Easter picture, but when I got these photos edited, I just couldn't resist sharing them with you. I grew up taking family pictures in front of my Mamaw's massive azaleas, so when they started blooming around here, I knew they would be the perfect backdrop for a quick photoshoot with the girls.
Micah was happy because the flowers happened to be pink. Kendall was happy to be outside. And I was happy that they were both looking in the general direction of the camera at the same time. That doesn't always happen, you know.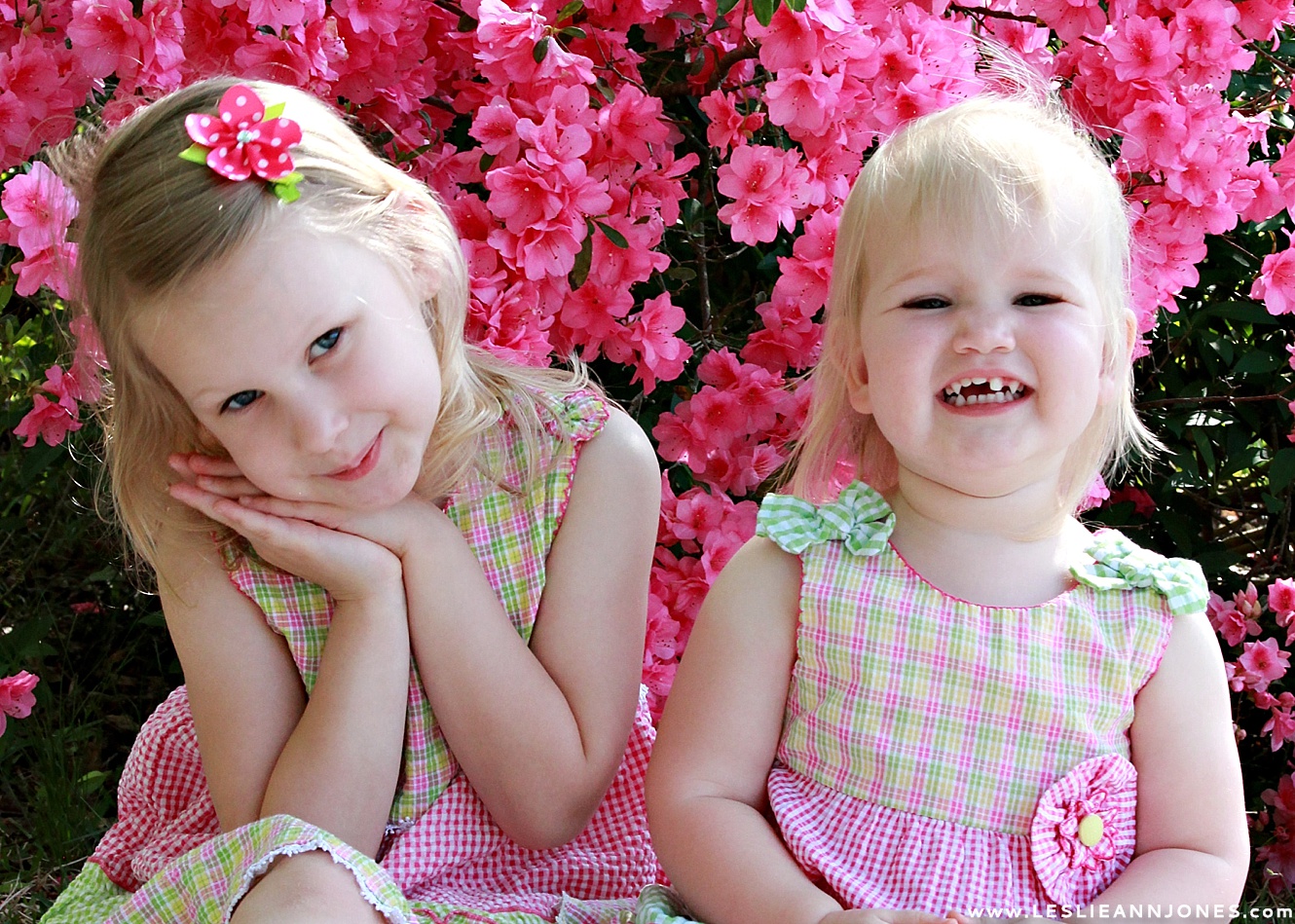 I love the quilt they're sitting on. I ordered it from Karmen's Quilts for Kendall's first birthday. She was great to work with, her prices are reasonable, and the quilt is gorgeous. If you're in the market for a handmade quilt, I can't recommend her highly enough.
I snapped away happily for about 10 minutes, and then my camera did the strangest thing. In between one photo and the next, everything turned pink.
So strange. Adjusting the settings didn't help, and I couldn't figure out what happened. Eventually, I gave up and came inside. The next day, the camera worked just fine again. These things only happen to me.
According to Google, it might be the image sensor (yikes), but I haven't heard back from Canon yet. We shall see.
Hope you're all doing well! Things may be kind of quiet around here for the next few weeks. Minted's annual holiday challenge is in full swing, and I'm busy trying to get some designs ready for submission, but I'll be popping in from time to time to check in with you.
Until next time, grace and peace.